Gift Boxes, Gift Bags and Gift Baskets
We can work within any budget. Let our bee team help you create fabulous honey hamper gifts.
We can design custom labels to match your event colours, and using your preferred fonts and text.
Discounts on orders of 50, 100, and 150 pieces.
Our most popular gift selections are 50g, 150g, and 250g hexagon jars with gold lids, labelled with stickers or cards tied on.
Third party mailing is available.
Some Honey Hamper Gift Themes, Perfectly Picked to Enjoy The Bounty of the Beehive:
Spa Day: massage balm, soaps, shampoo and conditioner plus a special candle.
Honey Health: a selection of our natural health foods.
Jewish New Year, Rosh Hashanah: honey selections, plus our honey apple salsa – gifts for a sweet year! Add in some menorah candles, because Chanukah is coming soon after.
For Foodies: our finest condiments: honey chocolate sauce, barbecue sauce, chutney, honey candied fruits, and more.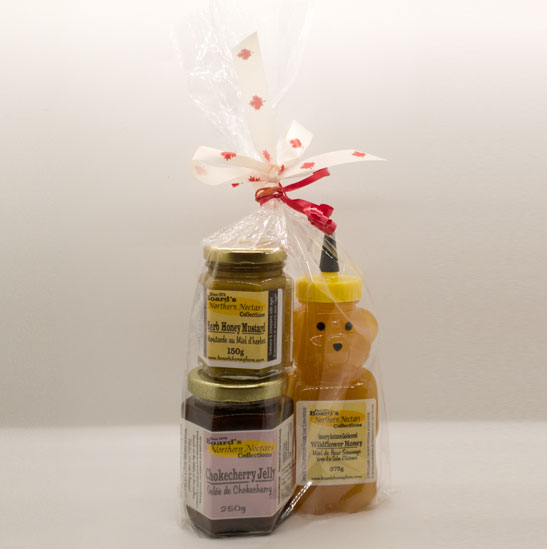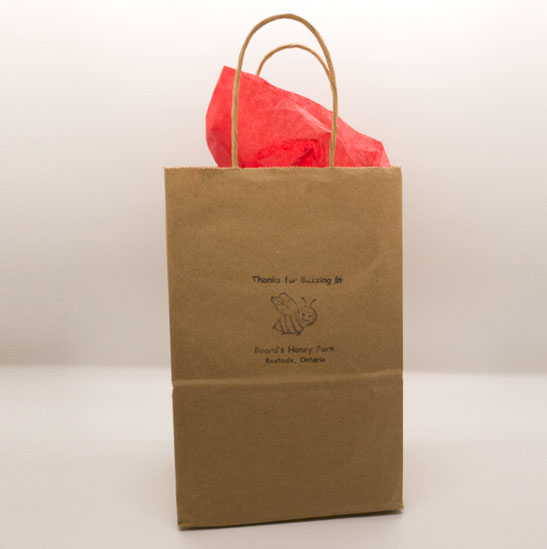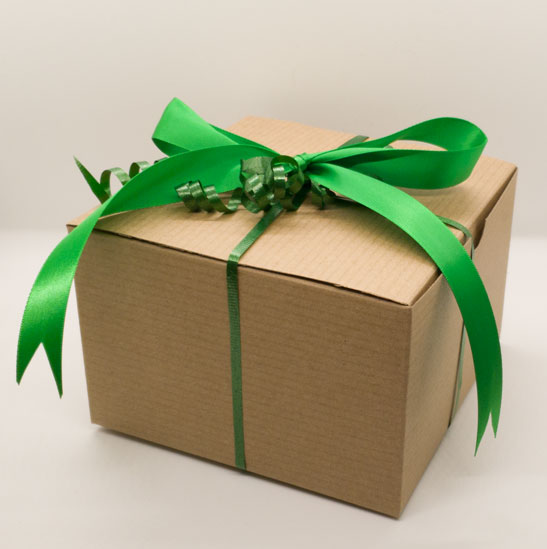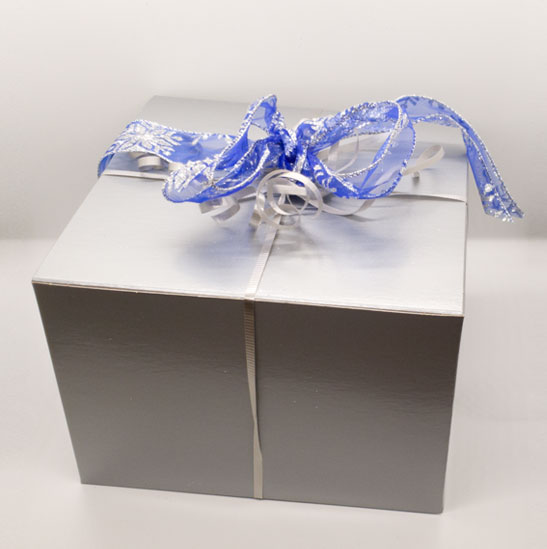 Call us today at 1 (705) 729-2939 or Toll Free: 1 (888) 363-2827 to start!
Customize your gifts – we'll wrap up delicious and delightful selections for you.
We carry many different kinds of product for you to add to your custom honey hamper!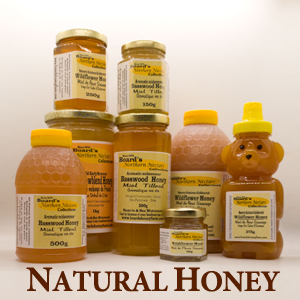 Honey: we have natural honey, plus churned and creamed varieties for some added interest. Give raw honeycomb, flavour-infused honey, or raw honey.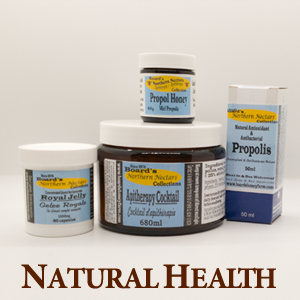 Natural Health Products: A special selection for people interested in natural health foods and health products. Royal jelly, propolis, and other gifts from the beehive.
Call us today at 1 (705) 729-2939 or Toll Free: 1 (888) 363-2827.
Special Discounts for Large Projects: Corporate and Wedding Packages
Have a look here for more detailed information on pricing and packages for corporate parties or weddings.
Give a Bee-autiful Surprise At Your Special Event