Some Honey Hamper Gift Themes, Perfectly Picked to Enjoy The Bounty of the Beehive:
Spa Day: massage balm, soaps, shampoo and conditioner plus a special candle.
Honey Health: a selection of our natural health foods.
For Foodies: our finest condiments: honey chocolate sauce, barbecue sauce, chutney, honey candied fruits, and more.
Or customize your gifts – we'll wrap up delicious and delightful selections for you.
Call us today at 1 (705) 729-2939 or Toll Free: 1 (888) 363-2827 to start!
We carry many different kinds of product for you to add to your custom honey hamper!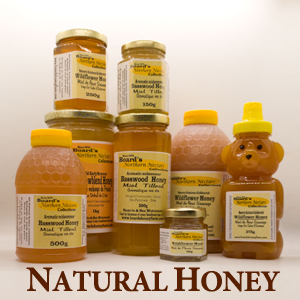 Honey: we have natural honey, plus churned and creamed varieties for some added interest. Give raw honeycomb, flavour-infused honey, or raw honey.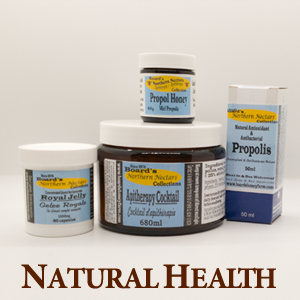 Natural Health Products: A special selection for people interested in natural health foods and health products. Royal jelly, propolis, and other gifts from the beehive.
Call us today at 1 (705) 729-2939 or Toll Free: 1 (888) 363-2827.
Special Discounts for Large Projects: Corporate and Wedding Packages
Have a look here for more detailed information on pricing and packages for corporate parties or weddings.
Give a Bee-autiful Surprise At Your Special Event