Troubled Skin? Dry Hair? Searching for Quality Natural Cosmetics?
Honey and beeswax are bee beauty essentials used in the beauty industry to soften and heal the skin tissue and help attract moisture to the skin.
(Beeswax as used in cream to improve water retention and heal damaged skin barrier: https://link.springer.com/article/10.1208/s12249-017-0737-x)
Bee Beauty Essentials – For Skin, Lips, Massage, Hair, Scalp
Naturally occurring oils makes beeswax an effective moisturizer. Known to soothe eczema, psoriasis, and dry skin. Massage our creams into skin well and see amazing results!
Unpasteurized honey contains pollen, which efficiently nourishes skin and hair with natural vitamins and minerals. Try honey to heal wounds, too!
Our use of quality natural essential and carrier oils, butters, and bee products creates superior skin and body care products for everyday use, particularly for those with sensitivities to synthetic and chemical ingredients.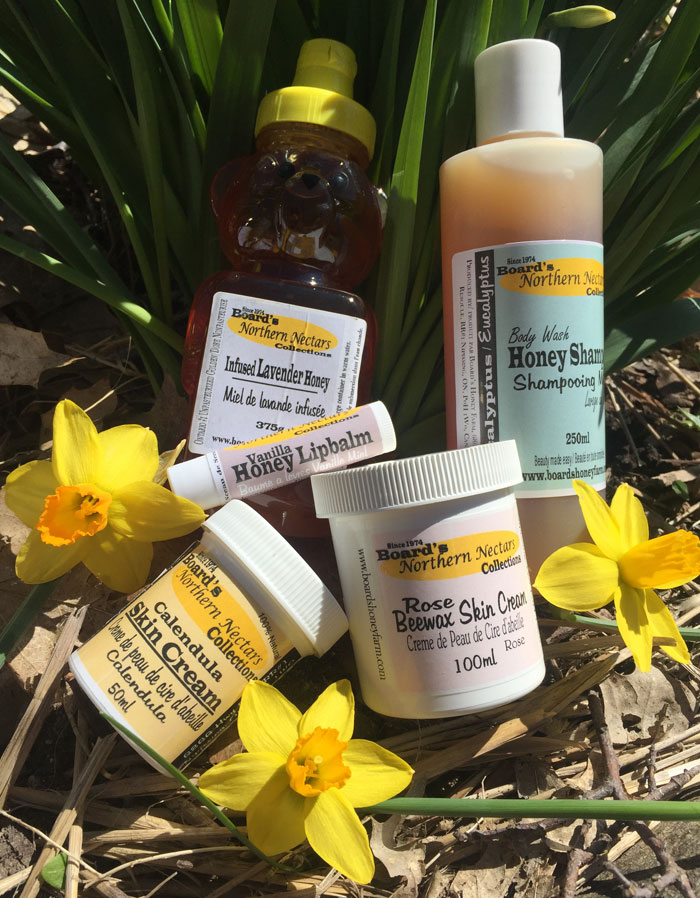 Honey Facial Recipe:
Honey can be used in making effective facials. Here's a recipe that will give you a healthy glow:
Mix one or two tablespoons of honey with one-third cup finely ground oatmeal. Oatmeal can be ground in a blender. The amount of honey used depends on your thickness preference.
Blend in a teaspoonful of rosewater or tap water.
Clean face thoroughly. Spread facial mixture evenly over face. Relax for ten minutes to one half hour.
Remove with a soft washcloth and warm water. Rinse with cold water or use an astringent.
Use this facial once a week for improved softness in the skin. This treatment also works well for oily complexions.